Lineup of Measuring Systems
Original Measuring Systems Lineup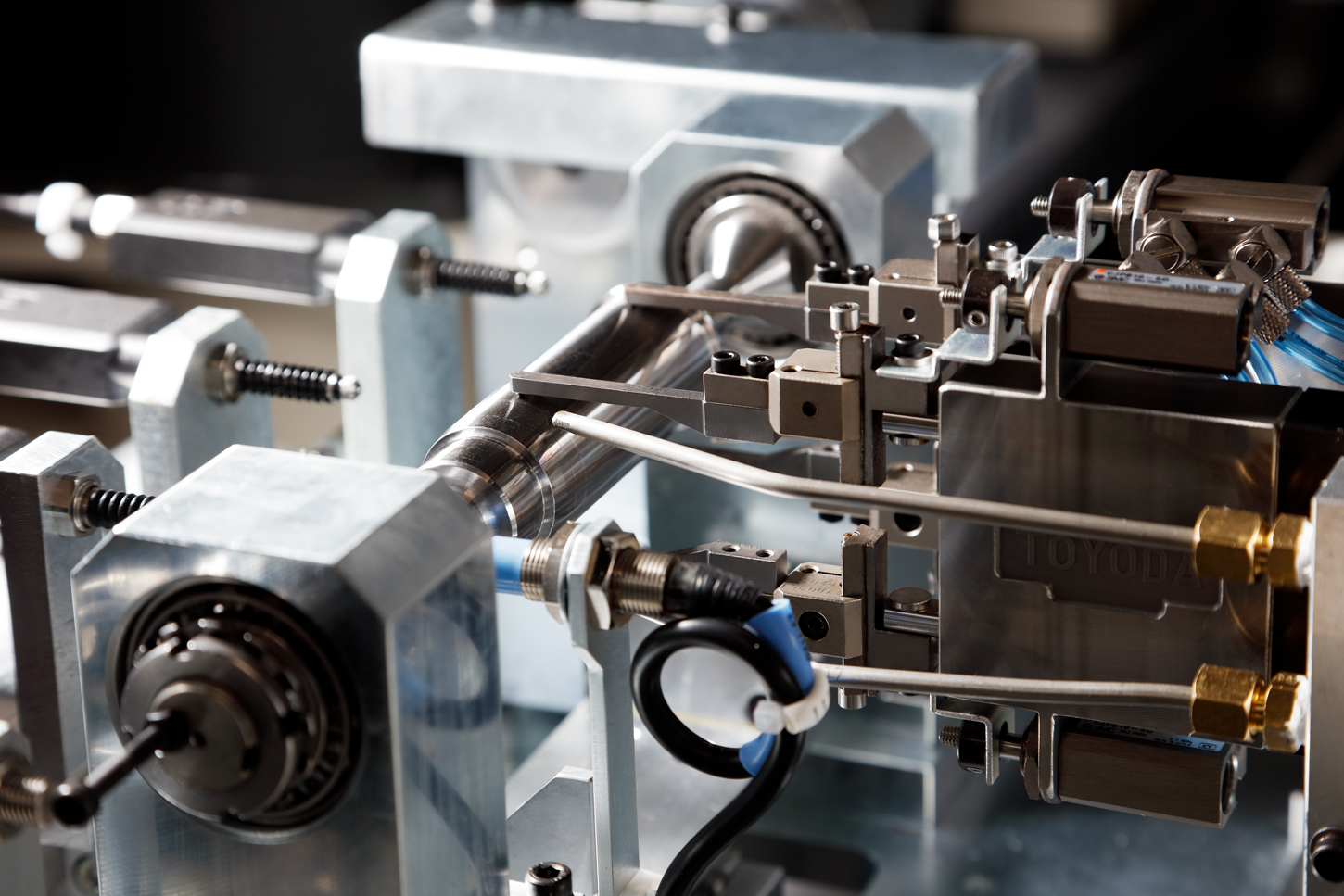 In-line Measuring Systems
We offer three types of contact and non-contact in-line measuring systems to meet various environments and dimensional accuracy needs.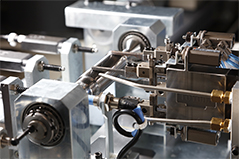 Measurement details: external diameter, deviation, taper
Measurement method: contact measurement(using commercial displacement sensors, measuring head)
Measurement tolerance : +0.010~-0.010
2)Non-contact(optical sensor method)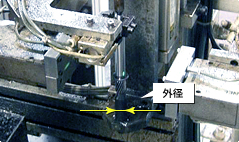 Measurement details: outline after grinding, taper
Measurement method: non-contact measurement(using commercial optical sensors)
Measurement tolerance: outer diameter Ø12.003(+0.003 ~ -0.005)
         3)Non-contact(image processing method)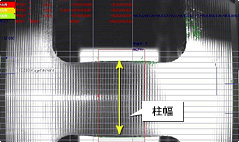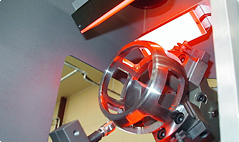 Measurement details: mutual error of pillar width, chamfer width
Measurement method: image processing method (using commercial vision)
Measurement tolerance: mutual error 0.4mm max., chamfer width 0.3mm
High-speed and High-precision Birefringence Measuring Systems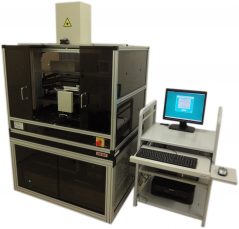 High-speed and high-precision birefringence measuring system (made by Uniopt Co.,Ltd.)
The systems measure distortion in clear materials like glass panels, liquid crystal panels and semiconductors. These world-class systems combine measurement speed of 0.1 seconds/point with a measuring accuracy of 0.01 nanometers, making them the de facto standard for the domestic inspection of liquid crystal substrate glass and semiconductor manufacturing materials. They are also being used to test high-polymer films and in other applications.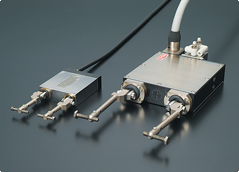 Automated sizing system (high-precision / wide range)
Installed on grinders in automated line, these automated sizing systems measure the dimensions of the workpiece being ground to an accuracy of 0.1 microns. The grinder automatically stops once the workpiece is ground to the predetermined dimensions. The ability to measure while grinding contributes to improved speed and machining precision.