VE
Development and patent registration of completely new method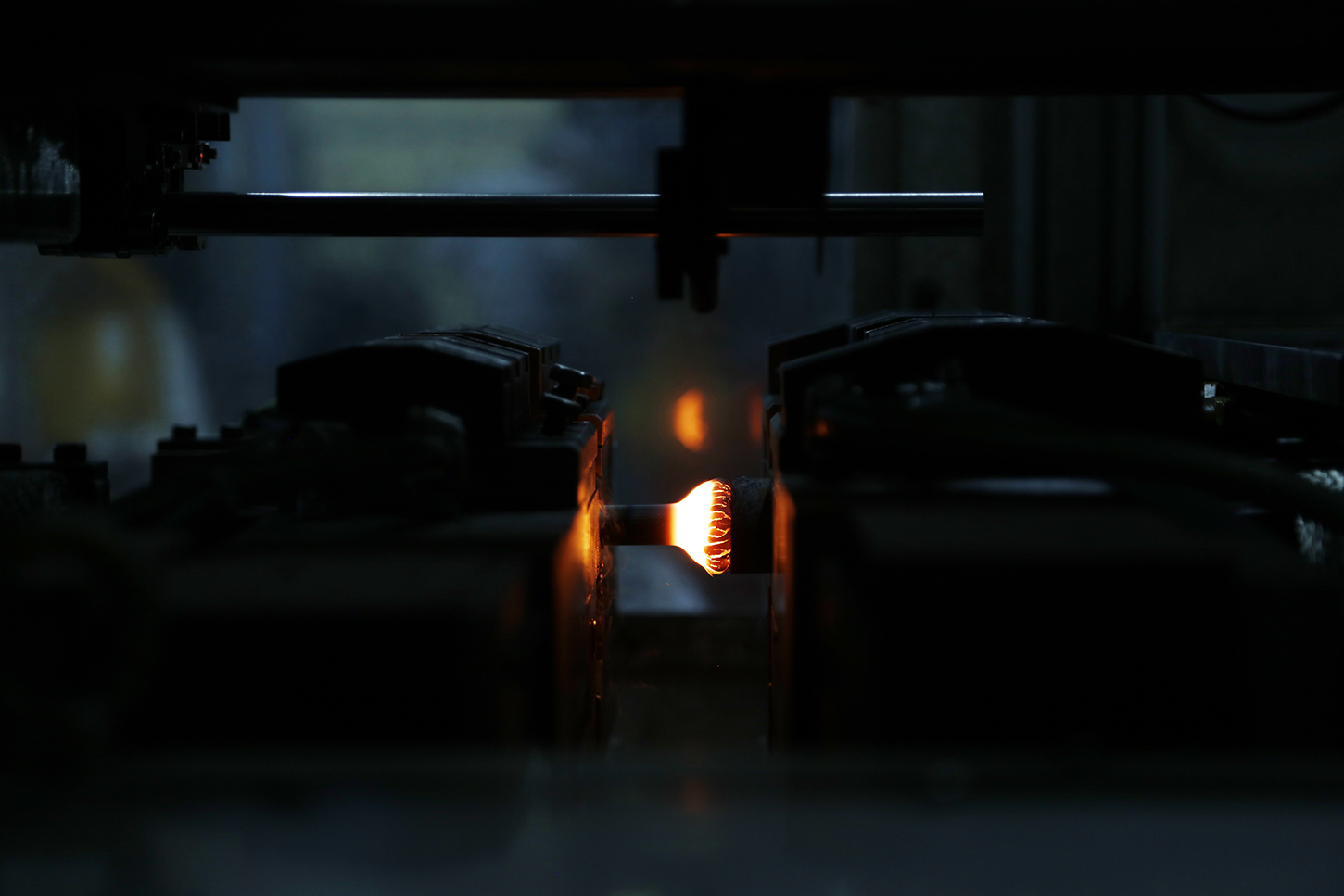 The development of new processing methods is the key to strengthening competitiveness. NC electric upsetting machines are an example of our unique electric forging technology utilized for both in-house plastic forming and by overseas customers in their factories. We also develop original NC wolling and NC hollowing machines as part of our effort to meet customer needs in a timely manner.
Integration with Force of Electric Upsetting / Patented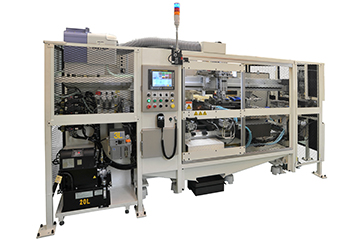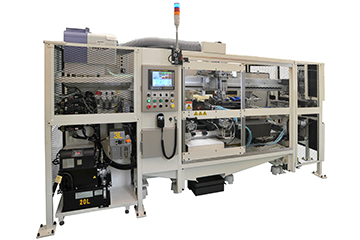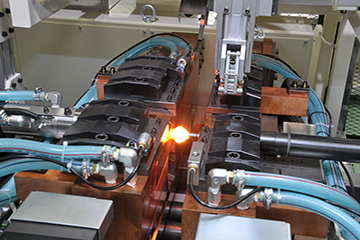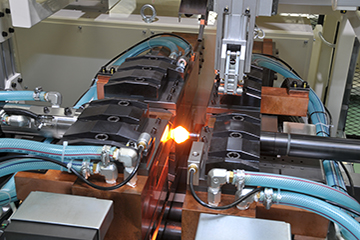 Plastic forming technology generally referred to as electric heating upsetting. Some of its many merits include the ability to flexibly mold rod stock to the desired location, improved yield rates, process elimination, and weight savings. We provide formed and fabricated materials utilizing NC electric upsetting machines.
Weight-saving Hollowing / Patented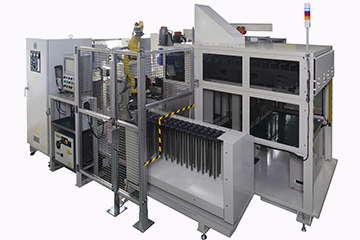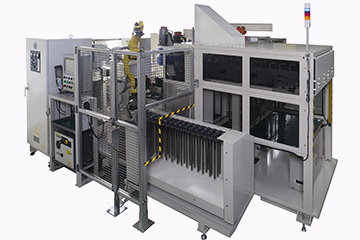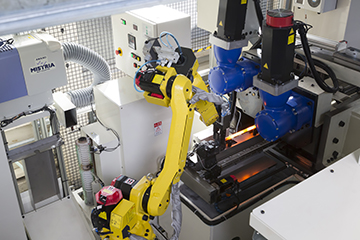 Our all-original NC Hollowing Machine was developed as a new processing method for realizing original technological products (eco products). Plastic processing allows for the shortening of shortening of starting materials by hollowing parts and also eliminates debris during processing. We have realized improved materials yield rates and weight savings by drilling beyond a certain depth, and now deliver automotive parts based on this process.
Fine oil groove method (Chikuji Tenzo) / Patented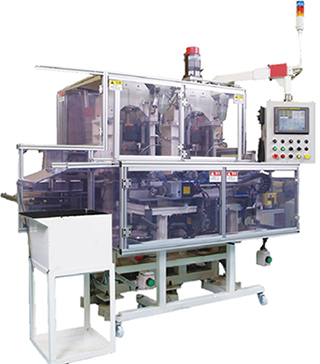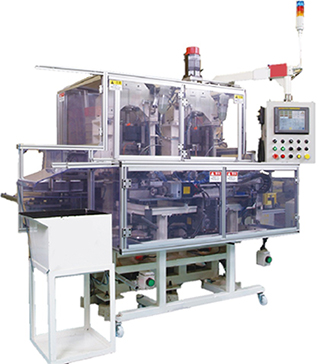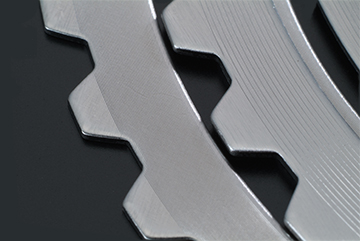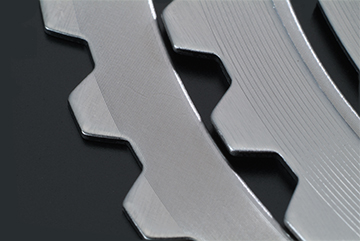 We have realized revolutionary cost cuts by replacing groove machining at a depth of 0.1mm generally conducted by presses with our own proprietary NC rolling machine. This new method is utilized for improved precision and reduced cost in the production of electronic control coupling ITCC parts used in 4-wheel drive vehicles.